User talk:Wynthyst
I solved my bots not working
[
edit
]
I had all my python bots set to use http://dota2wiki.com/api.php, but the server configuration enforces the use of the www. prefix and returns a HTTP 301 when my scripts tried to use the www.-less URL - so I changed the api variable in my couple of scripts to include the www. and bam, all works fine now. -RJ 22:09, 7 November 2011 (UTC)
Guides and Ratings Extension
[
edit
]
Hey, I've been working on implementing a Community Guides section for a while now, and needed a ratings extension to help filter out the guides. Could you install Extension:Ratings so that I can finish implementation and hopefully get some guides working? Thanks. -Lancey 22:50, 4 January 2012 (UTC)
Being that it's still listed as an experimental extension, it will have to be reviewed by our tech team to make sure it is not going to cause any instability/insecurity for our network. If they find it safe, we can probably get it installed. -- Wynthyst talk 22:55, 4 January 2012 (UTC)

Errrr... the Ratings extension has not yet been released for use on production wikis. Would this be an exceptable alternative? -- Wynthyst talk 22:59, 4 January 2012 (UTC)

Oh, shoot. Didn't notice. Yeah, that would work fine as a replacement. Sorry about that and thanks again! -Lancey 23:12, 4 January 2012 (UTC)
Technical Requests
[
edit
]
We usually place our technical requests in the Technical requests page and there is a TitleKey extension among others pending to be added, you might want to respond on the page and place it on your watchlist. Thank you. Redefining history 23:31, 4 January 2012 (UTC)
It would have been great had anyone bothered to let me know about that page much sooner.... your requests would have been submitted in a much more timely fashion. I believe I have now addressed them all (the remaining extension requests have been submitted). -- Wynthyst talk 07:51, 5 January 2012 (UTC)
Is there a reason on why is it taking so long? Redefining history 07:03, 11 January 2012 (UTC)
Ads are unnecessarily 'reloading' themselves.
[
edit
]
Hey there, a user came in IRC reporting this the other day and I've just had it occur myself - the ads on the site, both top and bottom, are refreshing themselves after so long and loading new ads. This is adding new entries to the browser history of the page - making the back button a pain to use (have to spam it to get out of a page). Furthermore, my Google Chrome has been lagging my PC the past couple of days and crashing; I just had this happen right now as I was writing this message - and it occured as the ads attempted to reload themselves, so I believe their maybe a connection there (particularly as I often have a lot of Wiki tabs open, having them all reload ads is unnecessary extra load on my PC which could be causing this). I wonder if you could look into the ads behaviour and try stop them reloading themselves, thanks. -RJ 13:18, 15 January 2012 (UTC)
I will bring this to the attention of the powers that be :D -- Wynthyst talk 13:48, 15 January 2012 (UTC)

Auto-refreshing is a tactic used to artificially inflate ad views. This practice, as well as placing ads inside IFRAMEs, contravene the policies of most contextual ad platforms. It's hard to figure out who's at fault, because there are several different advertising platforms on this wiki, each of which calls another. I brought this to Google's attention two days ago, since they appear to be serving several of the actual ads. Hopefully they can track down and punish the irresponsible parties. :-) --Kroocsiogsi 19:55, 15 January 2012 (UTC)

We do refresh ads with different partners within our ad network cascade, we have been doing this for quite a few months. In regards to it crashing browsers, typically this is more to do with flash player erroring out as there are some issues with the flash player not dumping cache and getting so big that it crashes, but this is a known major issue with the player crashing browsers over the past 6 months and it is a fundamental problem within flash itself. As far as history entries, in past experiences we had to move from only JS calls in page to iframe only calls in page to solve this problem, unfortunately this is not an option for us. The tech and ad ops team is looking into possible workarounds for this. -- Wynthyst talk 20:30, 18 January 2012 (UTC)

It's really annoying to not be able to use my back button when making edits. I end up having to open up many more tabs which slows down everything because then I have multiple tabs refreshing flash content at the same time. Is it possible to not refresh the ads? -Lancey 04:21, 19 January 2012 (UTC)
Thank you for installing those extensions
[
edit
]
Appreciate it. --Kroocsiogsi 18:09, 25 January 2012 (UTC)
For dis, we have celebratory nom. -

RJ

19:48, 25 January 2012 (UTC)
Google Analytics access
[
edit
]
Heyo, could I get access to Google Analytics? Would be useful for deciding what links and buttons to throw on Main page - the current ones were just things we thought up with no data behind them; and c how else we can improve the wikis navigation. Google account is moc.liamg@1mnoskcajbor. -RJ 10:30, 28 January 2012 (UTC)
"Promotion"/Permissions change?
[
edit
]
Heyo, could I be added to the 'Bureaucrats' user group to be able to review Abuse Filter matches to keep an eye out for false-positives, and to make informed decisions when false-positive matches are reported. That or change the permissions so I can access all that stuff in my current "Administrator" user group. Thanks -RJ 19:18, 16 February 2012 (UTC)
Uploading replays on the wiki
[
edit
]
I'm here to ask about having the wiki servers handle us uploading professional/tournament replays (.dem files). The new replay file ranges from about 10MB (est. 20 min game) to 50MB (est. 90 min game). Are the servers able to handle this? Redefining history 17:55, 27 February 2012 (UTC)
Let me talk to some people and I'll get back to you :D -- Wynthyst talk 18:03, 27 February 2012 (UTC)

Every match has personal ID, can user find replay using ID? Faraday 18:28, 27 February 2012 (UTC)

Ok.. I know.. this was quick... Those file sizes are way too large for the wiki. Also, I don't believe Media Wiki has anything that supports .dem files. Here is what we can do... create a DOTA2 playlist on the Curse youtube network, that you can upload your videos to (will probably have to be converted to some compatible format) and then you can embed the videos here on the wiki. If this sounds like something that would meet your needs, let me know, and we will see where we go from there. -- Wynthyst talk 18:31, 27 February 2012 (UTC)
Dota games have a very steep learning curve. The elite group of players called "professional players" who plays in tournaments of the highest level will be an example for less-informed and less-skilled players to look to. GosuGamer's replays section (For DotA 1) has been providing the community with replays since the start of competitive DotA and has received good response. In their replay section, they parse the replay upfront and gives basic information about the game -- Such as heroes used, which players played in the game, and some basic kill/death/assist statistics. If a person finds this match interesting, they would download it and have it play on their own client, and they can watch the match. However, Dota 2 replays are significantly larger. To do the same, we need to allow uploading of larger file sizes and create a parser which will be able to parse Dota 2 replays. Hence this request. Redefining history 19:06, 27 February 2012 (UTC)
Wikitables
[
edit
]
They look really different and strange now. Could you revert it to what it used to be? Redefining history 05:55, 8 March 2012 (UTC)
I didn't realize you had changed the wikitable css since it was last on the development server, where I copied the css from. I personally only added the minor changes for things to look right in the skin in 1.18. BTW... wikitable css SHOULD be in the Common.css file, not the vector one since tables aren't specific to vector. -- Wynthyst talk 06:29, 8 March 2012 (UTC)

That's exactly why it was removed: 1 & 2. Can you just re-implement both those deletions please? :-p --Kroocsiogsi 06:36, 8 March 2012 (UTC)
Adding "movefile" to autoconfirmed users group rights
[
edit
]
Could you add the "movefile" permission to the autoconfirmed user group rights? (or to the "user" group, but that might raise problems with spambots.) It is getting annoying to have to continually ask mods whenever we need to move a file (if we upload it to the wrong filename on accident, for example), especially since we can move pages already. RJackson said he wasn't able to edit these permissions. -Baloroth 00:42, 18 March 2012 (UTC)
Still waiting on WikiEditor
[
edit
]
Is it on the to-do list? :-) --Kroocsiogsi 17:38, 20 March 2012 (UTC)
Installed :D -- Wynthyst talk 14:49, 23 March 2012 (UTC)

Thank you! This will allow us to dispose of mw-edittools. --Kroocsiogsi 16:13, 23 March 2012 (UTC)
I saw your response on IRC
[
edit
]
I thought clone sites would keep the CC licence. Interesting that they don't. Thanks for the response. :-) --Kroocsiogsi 23:49, 4 April 2012 (UTC)
The CC-BY-NC-SA license requires 2 things: Attribution, and same or similar license. If the clones meet those, there's little we can do about it, however, what we have seen is that in most cases they fail to meet one or both of those requirements, and then we can ask them to take it down. Also, Wikia runs on CC-BY-SA license which is incompatible with CC-BY-NC-SA, so they also can be asked to take down any copy/pasted information, regardless of whether they provide attribution. I hope that helps clear up your questions. -- Wynthyst talk 23:55, 4 April 2012 (UTC)
Ratings extension
[
edit
]
Can we get this added? I want to use it for the Community Guides section, as the current ratings extension isn't very good. Thanks! - Nickoladze 14:53, 10 April 2012 (UTC)
Oh yeah also, an extension for automatic per-page security so that only mods and original guide page creators can edit the pages. And one for tracking the creation date and latest update date. I'll see if I can find extensions for those. I'll be in IRC tonight if you want to discuss. Nickoladze 16:09, 10 April 2012 (UTC)
Namespace requests
[
edit
]
"Guides" and "Guides for creation", thank you. Redefining history 09:08, 12 April 2012 (UTC)
Javascript
[
edit
]
Is it possible to add some simple javascript to a page? I'm sure it's highly protected.
I'm looking to get an information box to appear when a user hovers over an image. Basically, a minimal skillbox that a user can hover over to get more information. - Nickoladze 13:30, 17 April 2012 (UTC)
Oh yeah, if there's an extension to do this, that would probably be better. I don't really know how to find them. - Nickoladze 13:34, 17 April 2012 (UTC)

Creating tooltips requires javascript. I personally am not very familiar with how they work, but you may wish to contact Pcj on Wowpedia for some assistance. He assisted Wiki SWTOR to get them set up there. -- Wynthyst talk 13:45, 17 April 2012 (UTC)

I dug around through what Wiki SWTOR uses, and that's not exactly what I wanted. They're using tooltips on links to other pages, and the tooltip is specific to the page being linked to. Take a look at Guides:Beware the Riptide, I want the user to be able to hover over the ability images, and then the dark box below it will appear (otherwise the dark box is hidden). I know JQuery is installed, I just don't think I can use it on pages, right? - Nickoladze 15:35, 17 April 2012 (UTC)

As far as I know the tooltip option is the only one available. You are trying to make a wiki function like a normal html website, which it isn't. The more you try to add these bells and whistles the more possibility there is for problems. Of course, as I have already indicated, I'm not very good with js, you might want to ask around in the media wiki IRC room. They might have some options. I don't see any popup extensions that do not pose potential security issues (which is a basic problem with putting js code directly on a wiki page). -- Wynthyst talk 16:36, 17 April 2012 (UTC)

I'm just trying to find a way to fully describe an ability in a small amount of space. It also mimics the in-game behavior when looking for ability information, which is nice and consistent. I'll try to think of something else. - Nickoladze 16:40, 17 April 2012 (UTC)
Extension update request
[
edit
]
I'm not sure if you watch the Technical Requests page. I have requested an extension update. Thank you. :-) --Kroocsiogsi 03:18, 20 April 2012 (UTC)
Kaelten has entered this request. --Kroocsiogsi 21:07, 26 April 2012 (UTC)
Embedded Video
[
edit
]
Would it be possible to implement something like one of these? I've seen some with possible security issues, hopefully you know what's good. I'd say we would want mostly videos/vods from youtube, own3d.tv, and twitch.tv to work. This is for the Guide section, of course. - Nickoladze 15:27, 30 April 2012 (UTC)
You already have EmbedVideo. It works with YouTube and a few other sites. I don't know of anything that will embed own3d, or twitch on the wikis. -- Wynthyst talk 15:31, 30 April 2012 (UTC)
Centralized Data
[
edit
]
Since you no doubt follow all edits on this wiki very closely, you'll see I've been making Template:AbilityInfo as a centralized way of storing Ability Data. I'm doing this because I want to use data across many pages without multiple copies of the same information. So my question is, should I continue doing this and god further for Item and Hero data, or should we look at Semantic MediaWiki as a solution? I'm pretty sure you have SMW experience. - Nickoladze 23:14, 30 April 2012 (UTC)
Semantic MediaWiki plan
[
edit
]
I have made a Plan for describing how we would like to implement Semantic MediaWiki in stages. I have tried to make a plan that allows us and/or Curse to bail out if things don't go as planned. I realize--and in fact hope--that I will not be around forever, but I believe that the care and feeding of SMW need not be as difficult or confusing as it is made to be on some wikis.
I've tried to talk with Kaelten in more detail about SMW current performance impact at guildwiki.org, but haven't been successful. Your feedback is appreciated; I realize that you advise against this course of action. However, my experience with running SMW on my local machines has been quite positive, and I firmly believe that SMW has the potential to make an important contribution to the wiki.
If Curse has no firm objections to my plan, I'd like to request that Curse proceeds with "Install Semantic MediaWiki". :-) --Kroocsiogsi 02:43, 4 May 2012 (UTC)
I'm still waiting to be contacted by you or Telshin, re our last conversation. I don't see either of you on freenode right now. Drop me a line. :-) --Kroocsiogsi 21:30, 7 May 2012 (UTC)

The installation has been requested, but Curse reserves the right to uninstall it if it created performance problems at any time in the future. -- Wynthyst talk 21:36, 7 May 2012 (UTC)

Sounds good. Keep in mind that if it is uninstalled, the alternative plan is to make extensive use of large switching templates of key/value data, such as Template:HeroInfo. In addition, SMW 1.8 (targeted mid-2012) contains a few performance improvements, and may contain notable improvements if Ms. Nataha's GSoC work makes it in. I hope it simply isn't a problem, though. It seems to be behaving quite well on my local wiki. --Kroocsiogsi 22:02, 7 May 2012 (UTC)
Missed You
[
edit
]
Hey, I missed you in IRC this morning, I was at work. Did you need something? :D - Nickoladze 23:40, 31 May 2012 (UTC)
Just wondering where we are with the Guides Project? It would be cool to see it moving forward, but it seems to have stalled out. -- Wynthyst talk 00:51, 1 June 2012 (UTC)

Yeah I graduated ~3 weeks ago and started working a full time job... I did write a bot that would update the hero listing pages, and that needs a place to be hosted. I edited the CommunityVoice extension so that we can use a tag to list the top 5 guides for a given hero. I think we were also waiting for the whole SMW setup as well, and I'm not sure where Kroo is on that. Right now, we have to get pages made for all these new cosmetic items that were added, but nobody seems very motivated. - Nickoladze 20:08, 1 June 2012 (UTC)
Normal Mode
[
edit
]
Could you add "Normal Mode" in unreleased content page since it's a mode I love but not available
As title. It's been broken for a while now, and I have no idea what I can do about it; think its something you guys need to look in to. -RJ 20:43, 14 June 2012 (UTC)
Survey Extension Request
[
edit
]
Do you know of a good survey extension we could get installed? Maybe this? We may be able to hack up CommunityVoice to do it, but it wouldn't be ideal. The purpose is to survey people who open Treasure Chests so we can approximate the % drop of each item that can come from each type of chest. I was also considering the idea of making a wiki-related news area on the front page where we would be able to "advertise" this so it gets attention. I left the idea in the IRC room for feedback from the higher-ups, and if it goes well I can post on the discussion page for other users to comment. Thoughts/ideas? Thanks! -- Nickoladze 21:29, 2 August 2012 (UTC)
What about just doing a standard Drop research page, and set it up as a project? (example [2]) percentages have to be calculated manually but you can set the rows up as a template, so it's easy to use (if the chest has preset items that come in it rather than just random). It's easy to copy/paste table data into a spreadsheet to do the calculations. -- Wynthyst talk 21:33, 2 August 2012 (UTC)

Although this is a much easier idea, I feel like this would alienate people who don't know how to edit the wiki, while a simple click-able survey is something everybody can do. - Nickoladze 21:42, 2 August 2012 (UTC)

Feedback requested in IRC: Survey extension like a reasonable thing to do, but perhaps Wynthyst's is another way of going about it. I have no opinion, although it seems like either solution would be useful. --Kroocsiogsi

You've got to be kidding.... setting up a simple template, and giving a copy/paste version of it with instructions at the top of the page to add a row to the table? Alienate wiki editors? Not everything you do here requires an extension.. and the more extensions you add, the more chances there are for things to go wrong, especially every time the wiki gets upgraded to a new version. I don't know why you wish to complicate this. -- Wynthyst talk 21:52, 2 August 2012 (UTC)

What about the people who read the wiki but don't know how to edit pages? It's not the easiest thing in the world to do. -- Nickoladze 23:07, 2 August 2012 (UTC)

The tfwiki method is a lot simpler - grab a small sample, and estimate the values - We don't need to be exact, but we can assume 2 things from Valve - their values will be simple, and they will be consistent across crates. Another option is to try get the figures from Valve, though that hasn't worked in the past. 92.6.183.178 01:39, 3 August 2012 (UTC) (RJs phone)

I did that for the first 2 chest and it was pretty labor intensive. It also doesn't hold true across chests because of the varying levels of rarity across items, not all chests have the same number of commons, uncommons, etc. How do they grab samples? I don't want to post on Reddit every few weeks then spend days afterwards sifting through hundreds of replies... -- Nickoladze 00:02, 4 August 2012 (UTC)
Reminder, re: Technical Requests
[
edit
]
Just a reminder that there are two outstanding configuration requests. One of them hasn't even got an initial response, so I wanted to make sure it was seen. --Kroocsiogsi 07:10, 10 August 2012 (UTC)
Ignoring us?
[
edit
]
Why dont you visite our irc channel anymore? And why the changing rights project have not yet done? Faraday 08:48, 16 September 2012 (UTC)
Sortable tables broken, probably due to Curse-added javascript
[
edit
]
A user noticed sortable tables were broken. I have found the source of the error, src="/skins/common/jquery.min.js?303". I believe it is new. It is an old version of jQuery (1.3.2) and it is interfering with the default jQuery loaded by MediaWiki (1.6.4). If you use an adblock to block "/skins/common/jquery.min.js" the tables will function correctly. I assume jquery.min.js is something added by Curse, but I haven't actually established that. Sorry if I'm incorrect. --Kroocsiogsi 23:04, 29 September 2012 (UTC)
Any progress on this? --Kroocsiogsi 07:18, 15 December 2012 (UTC)
Sidebar on mainpage subpages
[
edit
]
Might it be possible to remove the sidebar from mainpage subpages, e.g. Dota 2 Wiki/ru? Thanks. --Kroocsiogsi 23:12, 2 October 2012 (UTC)
I have asked our team to look into it. Could you email me a list of the specific page titles? -- Wynthyst talk 23:30, 2 October 2012 (UTC)

I don't know your email address, but you can find the list at Special:PrefixIndex/Dota_2_Wiki. --Kroocsiogsi 02:46, 3 October 2012 (UTC)

It's called the "Email this user" link that in the left nav bar on this or my userpage. :P -- Wynthyst talk 02:47, 3 October 2012 (UTC)

Oh. I haven't set my own email address, so I don't get to see others' "Email this user" links. --Kroocsiogsi 20:03, 4 October 2012 (UTC)

Looks like this happened too. Layouts are kinda broken, but that might be our fault for changing CSS to suit the sidebar. Not sure. --Kroocsiogsi 07:18, 15 December 2012 (UTC)
Mousemats
[
edit
]
Hey Wyn. I sent you a message over IRC, but it seems you might've been offline when I sent it - my IRC client doesn't alert me if I'm talking to offline people :3. Are these mousemats you guys at Curse have the Qck+ or Qck Mini? I completely forgot the Mini variant existed and told everybody I e-mailed it was the Qck+. :3 -RJ 22:54, 13 October 2012 (UTC)
Google reporting the wiki as "suspicious"
[
edit
]
I dunno why it happened, but it appears Google (and by proxy Firefox and Chrome) are reporting our website as dangerous, and popping up alerts anytime someone using those browsers visits, which is... bad, I should think. -Baloroth 16:23, 1 November 2012 (UTC)
Broken image
[
edit
]
This image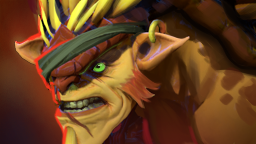 has been broken for a few hours, seems like the latest version never works but previous versions do. -- 71.205.245.207 23:03, 27 March 2013 (UTC)
Just recently noticed the Curse sign up section at the bottom of pages, I'm fine with it, but it'd be nice if we could appear in it. I think we are popular enough to be granted a spot there. There's even a wiki section with 7 wikis arranged in 2 columns of 4, leaving a teasing 8th spot. -ChocolateWaffle 15:10, 30 April 2013 (UTC)
No such user is registered, I wish you to nuke this page, it just trashes the wiki. Thanks. ZzZombo (talk) 13:47, 25 July 2013 (UTC)
 Done -

RJ

13:49, 25 July 2013 (UTC)

Wow, fast, but there are more to go :P: User:Lancey/Sandbox and subpages. ZzZombo (talk) 13:52, 25 July 2013 (UTC)

Done again. Feel free to hop on to IRC if you come across any more, or note them on my talk page; it'd be better than spamming up Wyn's talk page. -

RJ

13:59, 25 July 2013 (UTC)
Renaming
[
edit
]
Is there way I can be renamed? I helped to build dota 2 wiki and founded #dota2wiki channel with guys from tf2 wiki. I attached my old account to curse one, but my userpage is still "Daniil16". Thanks for support! --Daniil16 (talk) 20:17, 20 August 2013 (UTC)
Hey Daniil, according to the Curse thingy you have a display name credit - so you can change your display name if you wish (Special:DisplayName). As for "Daniill6" for your userpage, that can't change unfortunately - it remains the same as your Curse account; I'm stuck with User:Robjackson instead of "RJackson" for instance. -

RJ

20:31, 20 August 2013 (UTC)
Offline access
[
edit
]
Hey Is there a way to have access for offline use on Android phones? Like giving us the current databas? Thanks