Silencer
Before 6.15 (Old Silencer)
Silencer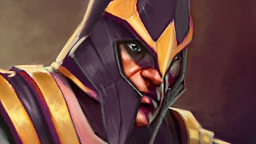 Abilities
[
edit
]
Notes:

The meteors start spawning after 1 second of channeling and need approximately 0.57 seconds to hit their targets.
Meteors may spawn at any time after having channeled for 1 second, but require Silencer to keep channeling in order to spawn.
If Silencer is not channeling as the meteor hits the target, it deals no damage. Silencer must channel until the meteor hits for it to deal damage.
This sometimes leads to meteors dealing no damage without being able to do anything against that.

This happens when a meteor spawns too late. Since the spell can be only channeled for 1.99 seconds, meteors spawning at later than ~1.42 seconds deal no damage.

Calls forth a wave of energy that heals a target and bounces to nearby friendlies. Each bounce heals for less damage.
Notes:

Bounces in 0.25 second intervals, so healing all targets takes 0.75/1/1.25/1.5 seconds.
Heals each target 0.25 seconds after having bounced to it, including the initial target.
Can never heal the same unit twice per cast.
This is how much each bounce heals on each level:

Level 1: 120 / 90 / 67.5
Level 2: 195 / 145.25 / 109.69 / 82.27
Level 3: 250 / 187.5 / 140.63 / 105.47 / 79.1
Level 4: 325 / 243.75 / 182.81 / 137.11 / 102.83 / 77.12
All bounces together can heal up to 277.5 / 532.2 / 762.7 / 1068.63 health.

Calls down multiple Infernals from the sky.
Notes:

This ability got replaced by Last Word in the 6.15 gameplay patch.
The Infernals spawn at a random spot within the 400 spawn radius. After spawning, they take 1 second to land on the ground.
Upon landing, the Infernals deal damage and stun units within a small radius around them.
Spawns Infernals in 1 second interval, starting immediately upon cast, resulting in up to 1/1/2/3 infernals when fully channeled.
Since the Infernals spawn with 1 second delay between each other, a unit within the radius can be stunned for up to 1/1/2/3 seconds.
The Infernals destroy trees within a 250 radius around them upon landing.
Infernals take purge damage.
The Silencer's attacks have an anti-magical property to them. Heroes struck by the Silencer become unable to cast spells.
Notes:

This ability got replaced by Global Silence in the 6.15 gameplay patch.
Simply silences enemy units upon successfully landing an attack on them.
Multiple attacks on the same target refresh the duration.
Infernal
[
edit
]
Notes:

Deals damage in 1 second intervals, starting 1 second after getting within range.
Can deal up to 400 damage to a single unit (before reductions) when it stays within range for its full duration.
Permanent Immolations of multiple Infernals fully stack with each other.
Replaced abilities
[
edit
]

Creates a shield that absorbs 100% of incoming damage in exchange for Medusa's mana.
Notes:

Mana Shield does not interrupt Silencer's channeling spells upon cast.

A spurt of energy damages all those caught in its wake. Units only take minimal damage unless they are already Silenced by Nortrom's ultimate.
Notes:

Ray of Disruption travels at a speed of 500.
Can hit units up to 600 range away (travel distance + end radius).
The complete area is shaped like a cone.
The Ray first applies the damage, then the debuff.
Version history
[
edit
]