Nyx Assassin
Nyx Assassin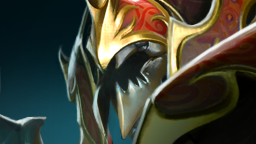 Nyx Assassin is a melee agility hero who is feared as one of the most effective gankers and solo-killers in the game. With his powerful burst damage nukes, Nyx Assassin specializes in disabling and killing lone and fragile enemies with little to no warning. He possesses an area nuke and stun ability in Impale, allowing him to disable enemies in a straight line in front of him while dealing damage. His Mana Burn ability can destroy a significant fraction of a target hero's mana pool while dealing the same amount as damage, making him the bane of weak intelligence heroes with lots of mana but very little health. Should the enemy attempt to attack him, Nyx Assassin can dissuade them with Spiked Carapace, stunning any heroes that attack him while reflecting their damage back at them. His ultimate, Vendetta, turns Nyx invisible, allowing him to deal tremendous pure damage to the next target that he strikes out of invisibility while also impeding their passive skills. Stalking from the shadows, Nyx Assassin can strike without warning and lay low his foes before they realize that their death is upon them.
Abilities
[
edit
]
Talents
[
edit
]
Recent Changes
[
edit
]
Recommended items
[
edit
]
Starting items:
Early game:
Boots of Speed allows Nyx Assassin to chase or flee enemies more easily, and is important for getting within range to cast Impale on a gank target.
Urn of Shadows is important to get early on Nyx Assassin, as he can easily get charges from successful ganks. It provides some cheap stats and armor, as well as mana regen for sustaining his mana pool. The charges can be used to restore any HP lost during a gank, or can be used to add more damage to a future gank to increase the odds of success.
Magic Stick gives burst health and mana, useful for Nyx Assassin to cast spells continually.
Mid game:
Late game:
Aghanim's Scepter unlocks Burrow, which can give Nyx Assassin a strong tactical advantage against certain enemies. It also improves his overall attributes, aiding in his survivability and buffing up his mana pool.
Situational items:
Gameplay
[
edit
]
| | |
| --- | --- |
| Roles: | Disabler Nuker Initiator Escape |
| Complexity: | ★★☆ |
| Playstyle: | Within the colony of zealot scarabs, the queen goddess Nyx selected a single grub to answer her highest calling. And so, through designed metamorphosis, the Nyx Assassin came into being. The telepathic scarab devours his prey's minds through Mana Burn, while sending out rows of subterranean spikes to Impale them from below. Armored with a Spiked Carapace, he stuns attackers and reflects damage back to their source. But the goddess' servant is deadliest when unseen. A distracted target has no chance to react as the Nyx Assassin pierces its body with massive mandibles, thereby fulfilling an unspoken Vendetta in the name of his queen. |
History
[
edit
]
Equipment
[
edit
]
Nyx Assassin's original name was Anub'arak, and he was titled "Nerubian Assassin". Both were changed in the transition to Dota 2 due to copyright reasons.

Anub'arak is a character of Blizzard's franchise "Warcraft", who first appeared in the campaign of Warcraft III: The Frozen Throne. He was the king of the Nerubians, a race of malevolent arachnids who were slain and raised as undead.

Nyx Assassin's fun name in DotA was Anoob'arak.
Gallery
[
edit
]