Invoker
Invoker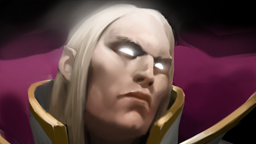 The name Old Invoker refers to the initial version of Invoker that existed from the time the hero was created in 6.10 until he was removed in 6.18. The two versions of Invoker share surface-level similarities, in that they both utilize three reagents to produce a spell when combined using the hero's ultimate. However, for Old Invoker, the order in which his reagents were summoned is also used to determine which spell is invoked, giving him access to a full 27 spells compared to the current Invoker's 10. For example, for Old Invoker, Quas Quas Wex and Quas Wex Quas would correspond with the spells Portal and Betrayal, respectively, whereas for the current Invoker, both would correspond with Ghost Walk.
Old Invoker was inspired by a Warcraft 3 map called "Spellcraft". At the urging of the mapmaker Bug, who was involved with Dota's development at the time, Guinsoo created Old Invoker with the intent to release the hero with patch 6.0. It is rumored that the daunting scope of the hero, however, bogged down development and in this sense was a contributing factor to Guinsoo's departure. It was not until patch 6.10, when IceFrog was the lead developer, that Old Invoker would finally be released to the public, initially as a Radiant hero before being switched to Dire. After several patches and balance changes, Old Invoker was removed from Dota in patch 6.18 for a number of reasons, most notably due to his unwieldiness, engine-related bugs, and difficulty to balance.
Those interested in playing Old Invoker in Dota 2 can do so in the custom game Retro Dota.
Kael, the Invoker
Lore:
A master of arcane arts, Kaels has chosen the side of the Scourge. His gameplay is very unique and advanced. The single spell he can cast varies with what minor reagents he has active.
Abilities
[
edit
]
Invoked abilities
[
edit
]
Version history
[
edit
]