Earth
Earth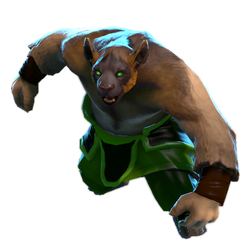 Ancient Creep-Hero
Abilities
[
edit
]
Notes:

The boulder travels at a speed of 800.
The boulder first applies the debuff, then the damage.
Spell Immunity

Notes:

The damage is directly added to Earth's attack damage. But since it is conditional, it is not visible in the HUD.
Notes:

Granted to all brewlings.
When used, prematurely ends Primal Split.
Brewmaster re-appears at the location of the brewling that used the sub-spell, instead of the order explain in Primal Split's notes.